New York City, 1965. A New York City perfume salesman named Alan Stillman walks into a bar located at First Avenue and 63rd Street. His idea was to attract trendy models and stewardesses into the neighborhood by jazzing up this unassuming beer joint. Single-handedly, the perfume man turns this modest location into an instant success. He called it TGI Fridays™.
Built upon a legacy of great food, inventive drinks and big fun, Fridays™ has become a favorite place for friends to congregate together and enjoy a casual dining experience. We have brought the world such famous signature items as our Loaded Potato Skins, Chicken Fingers, Buffalo Wings, our Jack Daniel's Grill® and classic concoctions like our Signature Margarita and the Ultimate Mudslide. The flips and spins of our ingenius flair bartending have become legendary, not to mention our wait staff's unstoppable service and never-ending smiles. Today, we have more than 931 TGI Fridays™ in some 60 countries worldwide. And, since every day is Friday at TGI Fridays™ that's 6,517 Fridays™ every single week.
A guy walks into a bar. Fifty years later, the party is still going on.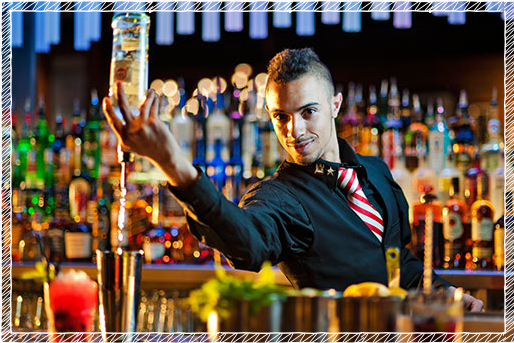 FRIDAYS™ IN IRELAND
Fridays™ first opened a location in Blanchardstown, in 2000. Since then, TGI Fridays™ has been bringing our special brand of fun to restaurants all across Ireland. Find a Fridays™ near you.